I read the headlines on my 81st birthday,
body covered from neck to ankles.
To cheer me up, my husband emails me
photos of me at sixty-five frolicking
on the beach in bikinis when I was a size six.
But I feel worse as I picture those bikinis
being worn by teenagers who shop at Goodwill.

I check out Martha's nudie photo. Big letdown.
I expect to see the Queen of the Kitchen
and Insider Trading Jailbird pouting
and posing like Marilyn Monroe, had she lived
to be 81, in an apron wrapped around her waist
baring breasts, belly, and legs, not a stranger

with salon styled and dyed blonde hair,
thin arms sticking out of an apron tied
around her neck looking bored and lifeless
as a mannequin at Macy's and holding
a coffee cup and cut off at her whittled
waist by a display of Pumpkin Spice Coffee.

I want this woman's skin smooth as syrup,
so I click on the site that says: Martha
Stewart shares a Vitamin C serum
that keeps her skin selfie-ready. There
she is smiling and she is the Martha

Stewart I remember. Botoxed, face lifted
and air brushed. Clearly not the face
of an octogenarian. I don't order the serum
but smear my face with dollar store anti-
wrinkle cream and hope for the best.


© by Sharon Waller Knutson.
Used with the author's permission.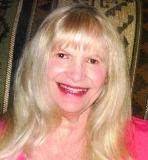 Sharon Waller Knutson lives in a house her husband, Albert, built out of clay from the land on a dirt road in the middle of a wildlife habitat and open range of the Arizona desert. A retired journalist, she writes poetry for readers who don't normally read poetry. In 2014, Sharon sold her chapbook, My Grandmother Smokes Chesterfields, to winter visitors from all over the world in a café where her husband played guitar and sang country music. Her customers told her they expected her to publish a new poetry book when they returned each year so, in 2015, she published Desert Directions, about her life in the desert. In 2016, she published They Affectionately Call Her a Dinosaur, poems about her customers and other seniors in her life who started new careers, businesses, and relationships after they retired. In 2017, she published I Did it Anyway, poems about how she broke the glass ceiling in the newspaper business in the '60s and '70s, when women were typically relegated to the society pages. Six other books followed.Sharon's newest is The Leading Ladies in My Life, and she recently launch a new blog. Sharon and Albert (now retired from his music gig) stay busy raising assorted critters and enjoying their 11 grandchildren and 6 great-grandchildren..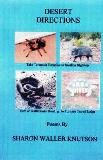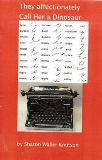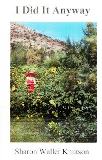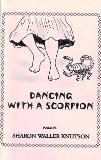 joecot:
Definitely an un-botoxed poem!
Posted 08/03/2023 01:46 PM
David:
Clever and humorous. What an original idea for a poem!
Posted 08/03/2023 01:14 PM
Lori Levy:
I like the humor in this poem. Great ending.
Posted 08/03/2023 12:21 PM
peggy.turnbull:
So many better things to do than try to look like a pinup at 81. Id rather read Sharons poems.
Posted 08/03/2023 12:14 PM
BAMars:
Yikes! Not quite 65 yet and already not feeling bikini worthy! Really fun poem!
Posted 08/03/2023 11:44 AM
peninsulapoet:
Thanks for the laugh while I am waiting for my coffee to drip
Posted 08/03/2023 10:08 AM
paradea:
Hahahahahaha!! Love this...and you made me look, too!!!
Posted 08/03/2023 10:08 AM
MLove:
You made me look! Of course I had to google it and you are so right. Thanks for a great start to my day!
Posted 08/03/2023 09:34 AM
Wilda Morris:
Ha ha!
Posted 08/03/2023 09:25 AM
liz dolan:
And all the Botox is making everyone look the same.
Posted 08/03/2023 07:38 AM