Friday night
símores
got no money
but
marshmallows
peanut butter
and
crackers
and
thatís enough.


© by Danny P. Barbare.
Used with the authorís permission.
†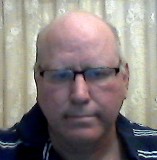 †
Danny P. Barbare's award-winning work has been published in numerous online and print journals. Author of four books, Danny lives with his family in Greenville, South Carolina, where he draws inspiration from the Blue Ridge mountains and from the lowlands of Charleston.



Anastasia:
Delightful and compact, much like a S'more!
Posted 09/08/2023 08:52 PM
Lori Levy:
Leads up to a great last line.
Posted 09/08/2023 05:47 PM
paradea:
Love this...and you're wrong, Kevin Arnold. Peanut butter is the way to go!!!
Posted 09/08/2023 11:48 AM
Michael:
Let's have S'more like these!
Posted 09/08/2023 10:21 AM
KevinArnold:
A S'more without chocolate is a day without sunshine.
Posted 09/08/2023 10:17 AM
Jancan:
Short and sweet
Posted 09/08/2023 09:40 AM
Tom Sharpe:
Write tight, eat what you got.
Posted 09/08/2023 09:29 AM
Larry Schug:
One capital letter. One period. That's enough.
Posted 09/08/2023 07:59 AM
bbatcher:
no chocolate?
Posted 09/08/2023 06:40 AM