for Jake

Because he is 18
and thinks he will live forever.

Because there is a world of bald tires
that refuse traction.

Because transmissions, like parents,
present a daunting challenge.

Because batteries die and
passengers distract.

Because one generation away
from parenthood she

imagines a flashing
"needs service" light ignored

while knowing perfectly well
that her job is to kiss a cheek,

smile and wave.


© by Anita S. Pulier.
Used with the author's permission.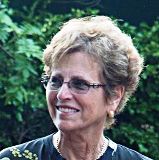 Anita S. Pulier is a retired attorney who, many years ago, traded legal writing for poetry. She and her husband, Myron, pursue a bi-coastal life between New York City and Los Angeles, where they are daily hikers in the NYC parks and the Santa Monica mountains. Anita has been very involved in the Southern California poetry community and, recently, even Myron (a retired psychiatrist) has taken up poetry! Anita's poems have appeared in numerous print and online journals and her work is included in nine print anthologies. The author of multiple collections, her most recent is Paradise Reexamined. Learn more about Anita at http://psymeet.com/anitaspulier/main/index.php.
Lori Levy:
You got it right!
Posted 09/13/2023 12:23 PM
Wilda Morris:
Yep! We worry over our children, then over our grandchildren, and - if we live long enough - over our great-grandchildren!
Posted 09/13/2023 12:21 PM
Sharon Waller Knutson:
This poem captures perfectly my grandmother life. We worry because we know of the dangers of driving a car but we also know we can't ride shotgun with grandsons so we just smile, kiss and wave and hope for the beet.
Posted 09/13/2023 11:15 AM
Michael:
Huge poem! Much praise deserved. Thank you for this tender piece, Anita.
Posted 09/13/2023 09:44 AM
David:
Sparse in a good way! Very nice.
Posted 09/13/2023 09:38 AM
Judy:
Exactly!
Posted 09/13/2023 09:18 AM
KevinArnold:
With talent and persistence, poems can manifest themselves in unexpected places, like the generous performances parental duties.
Posted 09/13/2023 07:34 AM
bobbi43sml@aol.com:
Oh , how I can relate to every "because"! In my case there are ski"s and guns involved .....since my 18 yr old (in yesterday's poem) is training for biathlon racing. Kisses ,smiles, waves and I add prayers. Thank you Anita
Posted 09/13/2023 07:34 AM