On a sunny morning in late spring, I sit at Gramma's table. A warm blackberry breeze teases
the yellow gingham curtains. On the counter of the old enamel sink, berries and rhubarb
drain in a mesh colander—our pies for dinner. Gramma wears her checked apron. I watch her
dust the breadboard with flour. As she kneads the dough, she talks to me about her girlhood
in County Clare, even the bad things that happened. Sometimes she sings the songs her
mother taught her. When the dough is ready, she puts it in a bowl by the window, lays a cloth
over it and comes to the table.

I stir Ovaltine and Gramma pours coffee. I watch her put her face into the steam and I do the
same. We are best friends. I want to be just like her when I grow up. Later today, we will have
barmbrack. She'll bake the loaves in the wood stove. The kitchen already smells of lemon and
tea-soaked raisins from the sun. We keep talking and I listen to Gramma laugh. She likes to
laugh.

chasing butterflies
on the Burren
she might see faeries

On other mornings, Gramma puts me in charge of the toaster. She says it is the old-fashioned
kind with doors. She teaches me how to turn the bread without burning myself. It's very
tricky but Gramma said that I'm old enough. Next year I'll be in kindergarten. (I'm pretty sure
I'm her favorite.)

Today in my own kitchen, I open the curtains. It's a sunny morning in late spring with a warm
breeze through the window. I'm happy. It will always be so on a fine morning like this. I close
my eyes and see her, hear her laugh, smell the yeast rising, and know that somewhere a
grandmother is showing another small girl how to find and taste joy.

from the monarda
    a bumble bee buzz
        grandpa in the raspberries


This poem first appeared on drifting-sands-haibun.org (April, 2020).
Used here with permission.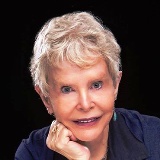 Mary Jo Balistreri was a concert pianist for most of her life, but in 2005 she began writing poetry after the death of her seven-year-old grandson. Poetry gradually helped her transform her grief into something resembling acceptance. Mary Jo's award-winning work is widely published and she is the author of four collections: Still, gathering the harvest, Best Brothers, and Joy in the Morning. In 2014, Mary Jo began writing haiku and haibun and, since then, has turned almost entirely to Japanese forms. Mary Jo divides her time between Wisconsin and Florida; learn more about her at http://maryjobalistreripoet.com/.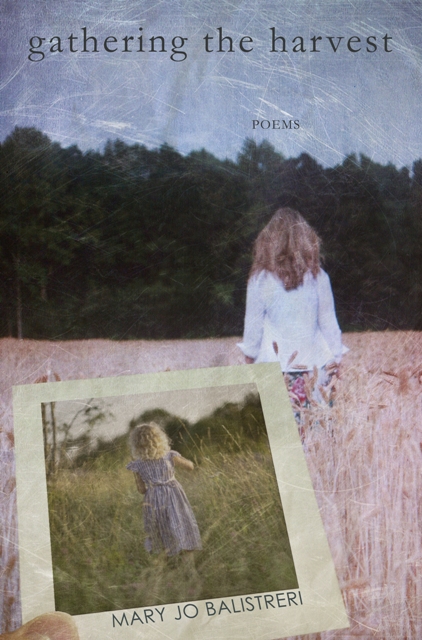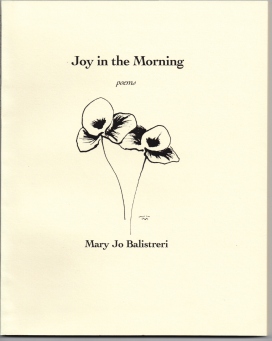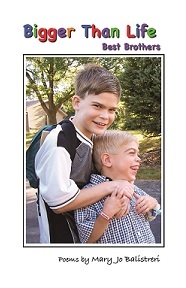 Arlene Gay Levine:
Hi Jo, What a fabulous expression of craft and love!
Posted 09/19/2023 09:09 PM
gailcomorat:
Oh, Jo. Such a beautiful haibun.
Posted 09/15/2023 08:00 PM
Lori Levy:
Beautiful, Jo. So sensual.
Posted 09/15/2023 07:30 PM
Adriana:
My grandmothers were never in a kitchen, but I was right in this one, experiencing the first four sentences as if they were my own memory - blackberry breeze, yellow gingham curtains, lovely...
Posted 09/15/2023 05:44 PM
Jo:
Thank you, Jayne, and all of you who have written in. I sure appreciate it. Jo
Posted 09/15/2023 05:34 PM
Michael:
What a treasure, Jo. Your skill with both prose-poetry and oriental forms is nothing short of superb. The memories described place eager readers into the sights, aromas, and emotions creating an irresistible ambience. GIVE US MORE!!
Posted 09/15/2023 05:31 PM
liz dolan:
Beautiful details.
Posted 09/15/2023 05:13 PM
Elaine Sorrentino:
I am there with you in Gramma's kitchen!
Posted 09/15/2023 12:17 PM
irenepoet:
A gorgeous poem - thank you for sharing. it!
Posted 09/15/2023 11:47 AM
Wilda Morris:
A wonderful haibun! Kudos to one of my very favorite poets!
Posted 09/15/2023 10:21 AM
plgoodman:
Lovely. Such a gentle memory from one who always moves us.
Posted 09/15/2023 09:17 AM
Judy:
Beautiful--and the music!
Posted 09/15/2023 09:16 AM
Angela Hoffman:
Such a beautiful poem that makes you feel right at home in her kitchen.
Posted 09/15/2023 09:12 AM
Kay N. Sanders:
Jo, your poem is exquisite, full of warm memories that shape us and make us who we are.
Posted 09/15/2023 09:10 AM
Larry Schug:
Another beautiful poem in this week of grandmothers. I absolutely love the haiku-like lines at the end of this work.
Posted 09/15/2023 08:26 AM
Joan Luther:
Such memories taste sweeter each time theyre shared!
Posted 09/15/2023 07:45 AM
Jonah:
Again.Painting pictures with words.So vivid, I can taste the Barmbrack!
Posted 09/15/2023 05:47 AM