Good-bye, good-bye to Summer!
For Summer's nearly done;
The garden smiling faintly,
Cool breezes in the sun;
Our Thrushes now are silent,
Our Swallows flown away,
But Robin's here, in coat of brown,
With ruddy breast-knot gay.
Robin, Robin Redbreast,
O Robin dear!
Robin singing sweetly
In the falling of the year.


This poem is in the public domain.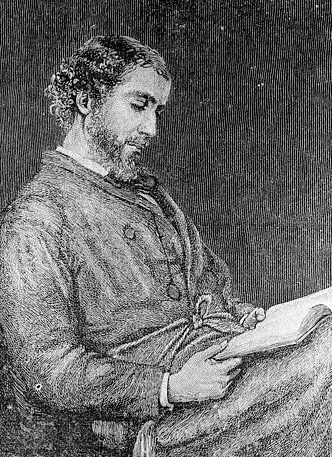 William Allingham (1824-1889) was an Irish poet whose work was best known for its lyrical phrasing, simplicity, and charm. Author of nearly a dozen books, he was a customs house official for most of his life, although he did work as a magazine editor late in life. Known as "the bard of Ballyshannon" (the town from which he came), William was a friend and fan of Alfred Lord Tennyson, as well the Brownings and Rosettis. In addition to writing poetry, William enjoyed collecting folk songs and ballads and even wrote a few of his own.
Wilda Morris:
A good end-of-summer poem!
Posted 09/23/2023 10:21 AM
Jancan:
Love it! What a great choice for the day!
Posted 09/22/2023 01:44 PM
Darrell Arnold:
Playing detective, again, I guessed that this poem was by an Englishman before I saw the photo or bio. I was wrong, but I was close. The name and the title suggested British to me. Of course, I like the rhyming and meter. I will also note that the robin William writes about is not the same robin that we celebrate here. The British bird is smaller, and with a redder breast. Ours in actually the American robin. But the tribute fits our bird, too.
Posted 09/22/2023 08:26 AM
Larry Schug:
There will still be robins here in central Minnesota, kicking around in the snow. It may not be a miracle, but it's close.
Posted 09/22/2023 08:06 AM